Welcome
Welcome to the website of Blufftop LLC. Our mission focuses on providing software tools, consulting and research to the actuarial profession, financial institutions and government regulators. Our specialty is risk management and the modeling that supports principle-based financial reporting for the life insurance industry.
Announcement: Modeler's Workbench released
On September 1 we released the Modeler's Workbench, a software platform for development of asset / liability cash flow projection models. Such models are widely used by actuaries for risk management, valuation, and enterprise financial planning. The Workbench is a key tool we have used in our research and consulting assignments. Learn more
Announcement: Scenario Visualizer released
In early 2017 we released the Scenario Visualizer, an educational application to help users understand stochastic scenario generators for interest rates and equity investment returns. We priced it at only $29 to remove price as a barrier to gaining hands-on experience with stochastic generators. And we included a guided set of experiments along with visualizations of results to help users look inside the "black box" to see material differences between generators. Learn more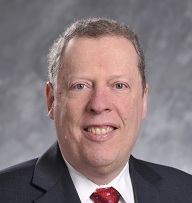 Stephen J. Strommen FSA, CERA, MAAA, is the founder of Blufftop LLC. He has 35 years of experience in the life insurance industry, with an emphasis on corporate actuarial activities such as financial projections, economic capital, and risk management.
---
The name "Blufftop" was inspired by Mr. Strommen's getaway cottage in the wooded bluffs along the upper Mississippi river. Here's a picture of it: